Accounts Payable Clerk
Hyperoptic Ltd
Rok za prijavu: 03.06.2023.
Potrebno je do jedne godine radnog iskustva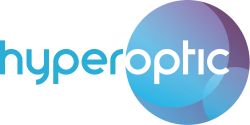 Klikom na dugme Konkuriši, dalji tok konkurisanja nastavljaš na eksternom sajtu.
Job title Accounts Payable Clerk (part-time)
Location Belgrade, Serbia
Who are we?
Hyperoptic is the UK's hyperfast broadband provider.
We offer broadband speeds 11x faster than the UK average, proudly setting a new fibre 'gold standard' with hyperfast speed, reliability and customer service.
Here in Belgrade, we support our UK colleagues in a shared mission: to gigabit Britain. Our office started up in Belgrade in 2013 with what was then 20 developers. Now it's grown into our largest office with more than 700 people.
Whatever we're doing, going beyond the expected is the benchmark.
We work smarter, together, being agile and responding with the speed our business and customers demand – without compromising on quality. We stay focused, performing at our best to ensure we are focused on hitting targets and goals together. And we strive for excellence, paying attention to the detail, constantly seeking to stretch ourselves and find better ways of doing things.
And today we're looking for an Accounts Payable Clerk who shares these values. Does this sound like you?
Summary of key responsibilities/deliverables
Responsible for Full-Cycle Accounts Payable processing, including examining, verifying, and reconciling a variety of transactions. Ensuring the purchase ledger records are kept up to date so the Finance team can produce accurate and timely financial information. Ensuring all relevant data is accurately entered into the ERP system and maintained accordingly.
What will you be doing?
Processing large volumes of supplier invoices quickly and accurately
What are we looking for?
Basic experience in the Accounts Payable area
Strong English language and literature skills
Excellent Microsoft Excel skills
We're committed to providing equal opportunities to all applicants and employees. In fact, this is at the heart of our culture and values. We welcome applications from candidates from all walks of life.
What happens next?
You apply
We carefully review your application
We'll get back to you — even if it's a no (for now)
We look forward to hearing from you.