Call Center/Monitoring Agent
Birdseye Virtual Presence d.o.o.
Rok za prijavu: 29.09.2023.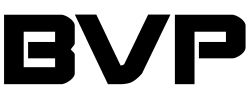 Company Overview:
With a mission to make the world a safer place, BVP Serbia pioneered Remote Facility Supervision in 2011. Today, we serve some of the world's largest corporations, providing mission-critical security, safety, and operational support 24/7/365. BVP Serbia employs over 400 professionally trained teammates and plans to continue to grow at over 30% each year.
BVP's well-integrated technology solution allows for seamless integration and collaboration between North American and Serbian teammates. Our strong belief is that any work function that can be digitized, can, and eventually will be operated remotely. BVP, an essential service, is proudly serving other essential services making it recession proof and stable during all economic cycles.
BVP Serbia is headquartered in Belgrade. To learn more about our culture, kindly visit our website www.bvpserbia.com as well as our LinkedIn, Instagram, Facebook pages.
About the Opportunity:
If you are looking for a permanent long-term placement where you will have an opportunity to always see what the world will look like 10 years ahead, join our team today. Taking part in one of the fastest-growing technology companies will enable you to work with a team that values harmony and collaboration. We are looking for positive individuals that can thrive in a fast-paced environment. Our diverse customer base spans multiple industries and will provide you with an opportunity to gain a wide range of experiences.
Responsibilities:
Control cameras, microphones, speakers, doors, printers and other devices installed across North America
Verbally communicate with people you see on your computer screen using two-way communication tools
Communicate with customers and related parties via phone and email
Perform administrative task as per customer request
Manage customer's staff actions and report events to their management
Collect big data and compile reports pertaining to operations
Ensure smooth running of day to day operations in large facilities
Produce reports and other communication as needed
Requirements:
High school degree, University degree is an asset
English speaking and writing proficiency
Excellent understanding of customer service
Experience with Microsoft Office Suite products, including Microsoft Word and Excel skills
Excellent interpersonal oral and written communication skills
CCTV and/or security background is an asset
Computer and IT background is an asset
Ability to work morning, day and night shifts
A positive disposition
Capability to work from an office in New Belgrade or Zarkovo - not a remote position
Spanish speaking and writing proficiency is an asset
Employee Compensation Package & Perks:
Opportunity to be part of a team of ambitious, talented people with diverse backgrounds and style
We are all striving to continuously learn and improve
Opportunity to be creative and innovative, we love new ideas
Company organized events (football, parties, company hangouts, pancake day, fruit day, lunch day etc.)
Monthly FitPass membership
Semi-Annual Performance Review
Stock appreciation rights
Bonuses for employees with children
Dynamic and modern office space including a spacious lounge where employees can relax and enjoy
Video games, table tennis, pool table, darts and foosball