Customer Service Agent - 1st line
Hyperoptic Ltd
Rok za prijavu: 01.06.2023.
Potrebno je do jedne godine radnog iskustva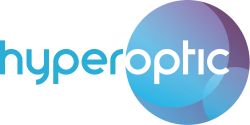 Klikom na dugme Konkuriši, dalji tok konkurisanja nastavljaš na eksternom sajtu.
Employee Benefits and Perks:
Competitive salary plus bonus
25 days' paid holiday increasing each year
Extra day off for your birthday
Private medical insurance
Massages in the office
Sweet Tuesdays
Team sports activities
Recruitment referral bonus
Bring your dog to work
Enhanced pay for new parents
Who are we?
Hyperoptic is the UK's hyperfast broadband provider.
We offer broadband speeds 11x faster than the UK average, proudly setting a new fibre 'gold standard' with hyperfast speed, reliability and customer service.
Here in Belgrade, we support our UK colleagues in a shared mission: to gigabit Britain. Our office started up in Belgrade in 2013 with what was then 20 developers. Now it's grown into our largest office with more than 500 people.
Whatever we're doing, going beyond the expected is the benchmark.
We work smarter, together, being agile and responding with the speed our business and customers demand – without compromising on quality. We stay focused, performing at our best to ensure we are focused on hitting targets and goals together. And we strive for excellence, paying attention to the detail, constantly seeking to stretch ourselves and find better ways of doing things.
And today we're looking for a Customer Service Agent who shares these values. Does this sound like you?
Summary of key responsibilities/deliverables
The Customer Service Agent (CSA) role-holder is responsible for demonstrating a customer-focused and solution-oriented approach to provide exceptional service and experience to Hyperoptic's customer across all communication channels (phone, email, chat, social media), as well as for acting as customer advocate within the company.
What will you be doing?
Offering first line assistance to customers with technical, billing and admin related queries
Providing quick and outstanding customer support through all communication channels
Maintaining clear, accurate customer records, update database records upon request
Work effectively with team leads and senior agents in timely flagging & resolving all outstanding issues in order to prevent complaints and provide exceptional customer experience
What are we looking for?
Strong work ethic with an ownership mindset and a positive "can-do" attitude
Team player who is patient and works well under stress
Excellent oral and written English skills as well as impeccable communication skills (able to maintain professional and effective yet friendly communication with customers)
Multitasking and flexibility as well as problem-solving and solution-focused mindset
We're committed to providing equal opportunities to all applicants and employees. In fact, this is at the heart of our culture and values. We welcome applications from candidates from all walks of life.
What happens next?
You apply
We carefully review your application
We'll get back to you — even if it's a no (for now)
We look forward to hearing from you.