Customer Service Representative
Touch Support, Inc.
Rok za prijavu: 22.04.2023.
Potrebno je do jedne godine radnog iskustva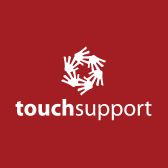 Klikom na dugme Konkuriši, dalji tok konkurisanja nastavljaš na eksternom sajtu.
Touch Support is a US-based company that works as a strategic partner to diverse technology firms and assists them with exceptional customer service. Our teams support a wide range of technologies, including Linux, Windows Servers, various Cloud platforms, and SaaS. In Serbia, we are present under Server Support d.o.o. as our international brand.
Since the pandemic, we've learned that our staff prefers working from the comfort of their homes, so we almost entirely switched to remote work. This position is also a work-from-home position, but we provide all the necessary equipment and have long experience and success with training and onboarding new team members online.
For that reason, we are accepting applications from anywhere in Serbia!
Requirements:
What do we expect from you?
Excellent communication skills in the English language, as our clients are primarily US-based
Passion for working with people and helping them to get their stuff work
Solution-oriented mindset and passion for resolving problems
Readiness to learn quickly, lend a helping hand, and pass on the knowledge as you grow with the company
Ability to work in shifts (morning, afternoon, night shift). However, our schedules are quarterly-based, and you would keep a more stable schedule instead of daily changes
Please note that applications written in any language other than English will not be considered.
Responsibilities and goals you'll own:
Respond to and resolve customer questions through chat, email, and telephone calls quickly and effectively
Assist in onboarding, educating, and supporting our customers through their journey
Help and guide our customers with technical and billing-related questions
Act as a customer advocate by passing along unique questions and challenges that you see our customers are experiencing
Increase customer satisfaction and build loyalty by providing an outstanding, personal customer experience
What do we offer?
You will be able to further your development with valuable certifications paid by the company
The promotional path is clearly defined, and you will know what's required to achieve the next step in your career. Additionally, if you want to try management or project management positions, those will be available as part of your career path. And if you are more interested in the IT Support position and would like to develop your career in the IT field, we are offering that as well.
Great teamwork environment! Even though we work from home, our team is firmly connected at any given moment to ensure everyone feels a part of the team