Electrical Engineer
C.E.S. Engineering d.o.o.
Rok za prijavu: 16.07.2022.
Potrebno je do dve godine radnog iskustva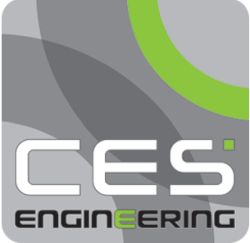 Electrical Engineer
Join an expert engineering company while working from Belgrade location.
A fantastic opportunity to work within an international team.
Challenge yourself and be part of a unique company culture offering great career progression!
About the Opportunity
Currently, C.E.S. Engineering d.o.o. has an exciting opportunity for a Electrical Systems Engineer(s) to join our team in Belgrade on a full-time basis.
As our new Electrical System Engineer you will be providing technical support for electrical systems design and commissioning process on numerous projects that are developed and executed in England and Canada.
Your key responsibilities within this role will include:
Assisting in developing engineering studies for building's electrical systems.
Designing electrical systems including power distribution (normal and emergency power system) lighting system and associated controls, life safety systems, security, access control, communication and IT systems inclusive of the following:

Load Calculation
Short Circuit Studies and Arc Flush Studies
Lighting system studies and calculations
Equipment selection and sizing
Developing systems drawings in Revit model and software and AutoCad.
Preparing electrical systems specification documents

During project construction phase participate in the following activities:

Shop Drawings Review and Approval
Responding to Request for Information from the contractors

During systems commissioning phase:

Developing standardized performance testing procedures for typical electrical systems.
Review systems O&M manuals for completeness
Prepare system manuals
Prepare commissioning reports
More About You
In order to qualify for this role, you will join us with a bachelor's degree in mechanical and/or electrical engineering along with two years of professional experience with AutoCAD and Revit software. You speak and write English fluently and you are advanced in using Microsoft Office Suite package (Work, Excel, Outlook).
As our ideal candidate for this role, you'll have a strong ability to multitask effectively and your excellentverbal and written communication skills will ensure your success within this role.
Above all, you'll be a team player who has high standards and is eager to learn and grow within ourorganization.
About our International Partners
C.E.S. Engineering Ltd is a multidisciplinary Canadian engineering company established in 1999. The company operates through provincially registered offices in Vancouver, BC, Calgary, AB, Regina, SK, Winnipeg, MB Toronto, ON and Montreal, QC.
C.E.S. Engineering Ltd has been providing comprehensive performance engineering services for over twenty (20) years.
C.E.S. Engineering's subsidiary company, ecoOpera Systems Inc., provides solutions for facility energy management, active energy efficiency monitoring and performance optimization.The company utilizes a proprietary Energy Management Information System as a framework for systems and buildings performance monitoring, targeting and reporting.

C.E.S. Engineering Ltd specializes in:
Mechanical and Electrical Systems Design Services
Building systems commissioning
Project delivery quality control
Building systems measurements and verifications
Re-commissioning and Retro-commissioning
Whole building computer energy simulation modeling
Facility assessment and building systems "forensic" engineering
Energy audits of HVAC systems, electrical loads and water use

Hive Consultants is an independent UK company of highly skilled chartered engineers, each with own specialist expertise and experience. Combined, the company provides tailored solutions that improve value, efficiency and reliability for clients across all sectors. HIVE knowledge and expertise allow for providing leading, cutting edge engineering solutions for the built environment in the following areas:
Mechanical Engineering
Electrical Engineering
Public Health
BIM
Technical Project Monitoring
Property Consultancy
Maintenance Strategies
Planning Support
Vertical Transportation
Sustainability

Beyond rewarding our team's effort with competitive compensation, we are also supporting and actively encouraging continuous professional development, registration, and training programs for all our people.If this sounds like an environment that you could build a career within then we want to hear from you.
For more information about our partners, please visit their website: