HR and Office Assistant
Veriest Venture Serbia
Rok za prijavu: 28.06.2022.
Nije potrebno radno iskustvo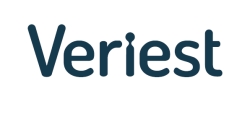 The Role
We are looking for a highly motivated and self-driven individual to join our growing team in Serbia by providing professional support to our office in Nis. Your responsibilities will include assisting management in both Belgrade HQ and Israel with daily operational and administrative tasks ensuring smooth running and growth of the office locally in Niš.
Authority
Establish yourself and your role as a true representative of Veriest name and brand within and out of the office. Keep continuous communication and build relationships with key institutions, organizations, and individuals to improve the company's image and recognition.
Support of employees with their everyday needs and requests according to the company's policies and standards within the assigned office:
Filing and updating employees' personal HR documents
Assist with organization of team's local events and coordinate with HR management organization of Job fairs, Open door, Meet-ups, and all other events on the company level
Provide support with distribution and use of employees' benefit package
Assist with the organization of business trips within the country and abroad
Monitor safety at work, mandatory medical examinations, and other office-related health requirements
Contribute to all marketing and promotion activities
Take care of daily supplies level within the office (fruits, coffee, water, etc.)
Procurement of office material and IT equipment
Organize and monitor external cleaning company to always keep the office hygiene on the required level
Maintain contact and coordinate activities with facility management and property owners
Office admin and finance tasks - keep track of small office spending, weekly budgeting and cash flow, collect receipts, and invoices, and keep accurate track of all finance related matters within the office
Report to Operations and people director in Belgrade
Requirements
Independent, well organized, proactive
Task-oriented, with detail friendly approach
Excellent listener with an inner drive to help other people
Fun, approachable and likable, open, and well-spoken
A deep sense of cultural awareness and impact
Able to set and manage priorities
Strong team player with good verbal and written communication skills (Serbian and English)
Located in Niš
Preferred background
Experience in the same or similar roles
Suitable for the students of HR / Business / Economics
Benefits
Part-time flexible working hours
Flexible working hours
Supportive environment
Opportunity for creative work and professional development
Competitive salary and benefits