IT Internship
Trace Labs
Rok za prijavu: 07.07.2022.
Nije potrebno radno iskustvo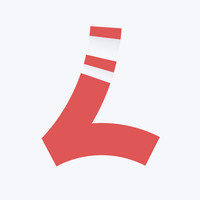 As an intern at Trace Labs, you will have the opportunity to learn by doing in various areas depending on your background. We enjoy taking on new interns who are driven by the mission and interested in crafting and assisting builders with fresh skills.
Requirements:
Strong computer science fundamentals including data structures, algorithms, and distributed systems
Experience with programming languages
Existing projects to showcase (student projects as well)
Readiness to approach learning by doing
High English language proficiency
Nice to have:
Formal education (BSc, MSc) in computer science
Experience with any of the modern data science tools or cloud environments
Your responsibilities would include:
Delivering high quality, impactful solutions for clients and the OriginTrail ecosystem
Collaborating within and across various implementation teams
Managing individual project priorities, deadlines, and deliverables
Learning and researching Web3 technologies on an ongoing basis
Engaging in planning, development, and documentation activities in the context of an international scrum team
We offer:
A cutting-edge Web3 technology R&D environment in an international team
A competitive compensation package
Hands-on experience with implementing Web3 technologies in tangible applications across industries tracking physical and digital assets, such as NFTs, pharmaceuticals, spirits, food items, railway components and others
Great environment and resources for professional growth
Access to educational resources, events, and conferences
Flexible working hours