Junior Analog Engineer
HDL Design House
Rok za prijavu: 25.07.2022.
Potrebno je do jedne godine radnog iskustva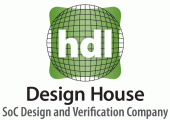 Klikom na dugme Konkuriši, dalji tok konkurisanja nastavljaš na eksternom sajtu.
Job Description
Why we need you:
To help us make a SoC (System on a chip) chip that changes the world.
Who can apply:
Candidates with formal education, Sc. or B. Sc. degree in Electronics or Electrical engineering.
Your Responsibilities:
You will be part of the team working on the implementation of advanced analog IPs
Layout, simulations, and circuit design will be part of your daily tasks
What you'll bring:
Deep knowledge of mixed-signal design and/or analog control system design
Deep understanding of advanced CMOS process nodes and SoC design flows to drive analog design and integration inside SoC
Experience with tools for schematic entry, physical layout, and design verification
Proficiency in running SPICE and Mixed-Signal simulations
Bonus points if you have:
Experience with RF design
Experience with the implementation technologies below 90nm/CMOS and all steps in analog design flow
Knowledge in Verilog-A/AMS for analog behavioral modeling
Supervision of layout and hands-on layout experience in advanced CMOS technologies
Why to choose to work for HDL Design House:
Permanent employment
Private health insurance
Opportunity to be part of many sports activities: football, basketball, volleyball ..
Team building gatherings, traveling and parties.
English classes
Company sponsored trainings, domestic and international conferences, workshops and education
Working in young and enthusiastic team