Medical Representative (MR)
Adriatic Distribution d.o.o.
Rok za prijavu: 27.05.2023.
Potrebno je do dve godine radnog iskustva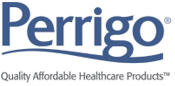 JOB TITLE: Medical Representative (MR) based in Belgrade, Serbia
ORGANIZATIONAL FUNCTION: Sales
WHO DOES THIS POSITION REPORT TO: Sales Manager Serbia
SUBORDINATE POSITIONS WHO REPORT TO THIS POSITION: None
Perrigo is multinational company, committed to making lives better by bringing quality, affordable selfcare products that consumers trust everywhere they are sold.
Mission
To serve patients by promoting company's products, meeting Healthcare Professionals' and patients' needs and company's targets.
Responsibilities & Duties
Visiting and promoting Perrigo portfolio to Healthcare Professionals in the designated institutions, within an assigned geographical area
Developing & improving relationships with HCPs through a better understanding of their own and their patients' needs
Appropriate use of marketing and promotional tools to ensure recommendation of Perrigo portfolio
Participating in the expert activities, i.e. congresses and meetings
Monitoring competition and trends in the condition treatment area by gathering updated information from the marketplace
Recommends changes in products, service and policy by evaluating results and competitive developments
Keeping management informed by submitting activity and results reports, such as daily call reports, weekly work plans, and monthly and annual territory analyses
Contributing to team effort by accomplishing results as per agreed targets
Working with the defined territory journey plan, ensure that all calls are visited with the frequency directed with minimum deviation from the journey cycle
Completing all administrative requirements within the defined time frames
Maintaining professional and technical knowledge by attending educational meetings, reviewing professional publications, establishing personal networks, participating in professional societies
Expected Areas of Competence / Experience / Knowledge
VII degree of medical science based faculty (Medical, Pharmacy or Dental)
Minimum 1 year experience as Medical Representative in the multinational environment, experience working with paediatritians and ENTs is an advantage
Driving license, B category
English language spoken & written – medium communication level
Computer skills (Microsoft Office, standard communication tools)
Basic requirements
Effective Communication & Presentation skills
Negotiation & Decision Making skills
Able to articulate the Perrigo strategy for meeting Healthcare Professionals' needs
Planning skills
Analytical skills
Team Work Player
Open Minded & Fast Learner
Positive Thinking & High Level of Energy
Behaviors
Determined and positive approach
Accepts responsibility for own performance
Building relationships and connections
Influence and persuasiveness
Creating business solutions
Proactiveness and trend setter
Creates ideas and creative solutions and shares them with colleagues
Implementing change
Leadership expectations
Sets the direction and inspires: to show to other team members the way he/she works contributes to Perrigo's strategy and the mission
Collaborates with others: contributes to encouraging teamwork, based on mutual trust, to ensure the best result for Perrigo
Releases energy: contributes to creating a healthy working environment, engagement and sustainability over time
Develop capabilities and talent: built the organizational capabilities needed to implement the strategy, now and in the future
Stimulates performance: be accountable to obtain quality results
Live the company's values: Integrity, Respect, Responsibility, Curiosity. Act as a role model and make sure that everything that he/she does is aligned with Perrigo's core values and for the benefit of the patients and consumers.