QA Engineer
Quadrix Soft d.o.o.
Rok za prijavu: 10.07.2022.
Potrebno je do dve godine radnog iskustva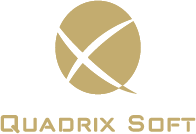 Klikom na dugme Konkuriši, dalji tok konkurisanja nastavljaš na eksternom sajtu.
Job Summary
We are looking for a QA Engineer to step into our Salesforce Development team and help us improve current Testing Processes in our Product Development procedures! If you have a hawkeye for bugs and details with at least 1 year of experience in both Automation and Manual Testing in Software Development, we encourage you to apply here! A QA Engineer's responsibility is to design and execute Automatic and Manual tests, ensure products exceed the specified standards, acceptance criteria and end-user requirements.
Analyzing business requirements with management will be your responsibility too, in order to enhance test design and following processes.
Responsibilities:
Creating and updating Automated and Manual scripts for Product Regression and Installation Testing
Participating in automating QA processes relating to end-to-end, functional and stress/load tests
Analyzing business and technical requirements as well as reviewing functional ones
Participating in Product Stabilization and Optimization
Estimating, planning, prioritizing and coordinating Testing Activities
Helping our customers in performing Acceptance Tests
Technical Skills And Requirements
In order to support our Salesforce Development team, candidates should have:
At least 1 year of experience in QA automation
Advanced knowledge and experience in Selenium
Well versed in Web manual testing and writing Testing Documentation
FitNesse and JMeter experience will be taken as an advantage
General Skills And Abilities
Experienced in Agile development methodologies
Previous work experience with JIRA
Excellent analytical skills and keen perception
Solution-oriented and proactive work attitude
Advanced level of English, both verbal and written
Eager to improve knowledge and skills (lifelong learner)
QS Benefits
Innovative projects with prestigious international clients
Annual profit sharing
Sliding working schedule and partially remote work as an option
Personal and professional career development
Team building activities to support a team-oriented culture
A friendly team of helpful colleagues
Drinks and Lunch provided
Private Health Insurance
FitPass membership
Free parking
Private Basketball court
Business English Classes