Sales Agent
Gi Group HR Solutions
Rok za prijavu: 30.05.2023.
Potrebno je do dve godine radnog iskustva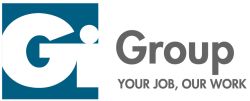 GI GROUP HR SOLUTIONS D.O.O. as a leader in the region and part of Gi Group Holding, prestigious and one of the leading consulting companies in the field of human resources, is able to offer comprehensive solutions in all areas of human resources management. We provide recruitment and selection services under our new brand WYSER.
On behalf of our client Alfa Sistem Plus doo, leading distributors of spy equipment and spyware, as well as equipment and software for protection against wiretapping and all types of espionage, we are looking for an experienced and proactive professional to fill in the following position: Sales agent.
Sales agent in showroom will be the liaison between our company and its current and potential customers. If you are a proactive, sales-focused individual who has experience in sales department and enjoys working independently in a dynamic & results driven environment, you are in the right place.
YOUR TASKS AND RESPONSIBILITIES:
Fully responsible for the shop;
Professional presentation of products, services and customer support;
Management of the complete range of products and services in implementation;
Telephone presentations and sales presentations to clients at company;
Communicating with clients in order to determine their needs and find the best solution;
Finding new clients and expanding sales of products and services;
Monitoring and achieving set sales targets within set deadlines;
Together with Technical Service driving the launch of new products at the customer;
Preparing detailed reports on buying trends, customer requirements, and profits;
Undertaking store administration duties.
YOUR QUALIFICATIONS:
Knowledge of working on operating systems on smartphones (especially Android);
Good verbal and interpersonal communication skills;
Knowledge of English is a must;
Self motivated and hard working individual;
Previous experience in a sales department;
Strong phone and verbal communication skills along with active listening;
Adaptability to different personality types;
Ability to multi-task, set priorities and manage time effectively;
High school diploma or equivalent qualification;
Excellent shop performance;
Advanced computer skills (Excel, Word, Outlook).