Support Specialist Internship
FishingBooker
Rok za prijavu: 29.03.2023.
Nije potrebno radno iskustvo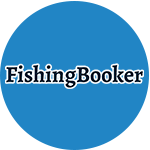 Klikom na dugme Konkuriši, dalji tok konkurisanja nastavljaš na eksternom sajtu.
FishingBooker is the world's leading online travel company specialized in fishing. We are an independent, bootstrapped product company. A stable, profitable tech company with a track record of 10 years that can pay and sustain professional development at the top of the Serbian market rate for the tech industry. You will be a part of a high-growth environment despite the fact we're not an early-stage startup anymore.
We are looking for a Support Specialist Intern who will provide the utmost quality of support to our anglers and captains, gather valuable feedback from them, and turn it into the improvement of our product by communicating and forwarding it to the right place at the right time. We strive to provide a world-class experience on the FishingBooker platform to all users who need our help.
About you
You are a college student enrolled in a university.
Due to the nature of work, you must have near-native English speaking, listening, and writing skills.
You may be experienced in customer support or a complete newbie. What we care about is your skills and how motivated you are to grow.
Speaking Spanish is a plus.
You should be enthusiastic, an excellent communicator, and a highly motivated problem solver passionate about creating an innovative customer experience and building strong relationships with our captains. We want people who are keen to learn and grow and can see their careers progressing within our team and company.
You'll be using many different tools, such as Zendesk and Zapier. Knowing these programs is not a prerequisite, as you'll get a chance to learn them all.
We're looking for people who care about teamwork, openness, and transparency because that's what we're all about.
We value your opinion and ideas but also want people who understand the importance of others being heard.
We challenge each other, but remember that we're here for the same purpose: to provide excellent service for customers and captains. That means you're okay with direct feedback, are open to others' experiences, and are willing to support your teammates in order to achieve our shared goals.
About the job
The Support team focuses on three main areas – captain support, customer support, and managing bookings. These will be your main focus during your internship. You can pitch an idea and collaborate with Product and Engineering teams which can help you develop your problem solving skills.
In a broad sense, Support Specialist Interns are responsible for the following:
Being the first point of contact for customers and captains, engaging with them via phone and email;
Guiding customers to help them find and book the perfect fishing trip;
Guiding captains through the platform and assisting them with any questions they have;
Jumping into customer/captain interactions to make sure things are running smoothly: modifying reservations, handling special requests, and various other situations;
Being accountable for achieving maximum customer satisfaction as measured by CSAT;
This is a versatile role, and our team consists of smart and dedicated people from various backgrounds.
Training and onboarding
We won't throw you in the deep end as soon as you arrive. Before you start taking any calls, you'll have 2 weeks of thorough training and 2 weeks of shadowing to ensure you have the best possible base to start with. You'll learn all you need to know about the company and our business model in addition to receiving role-specific training.
Your first two months at FishingBooker will be considered a part-time job, taking approximately 20 hours per week on a fixed schedule. During this time, we will do our best to work with you and your class schedule, which you will need to provide us with upon starting. This period will be focused on equipping you with all the tools and knowledge needed so you are fully prepared for the high season. Once you start picking up those calls, we'll make sure senior colleagues are there to help you every step of the way.
During the high season, you will be fully on board. At this time, you will have a fixed schedule of 40 hours per week.
Shifts
Since our primary market is the US, afternoon shifts between 3:00 PM–11:00 PM are the most common in this position. Our company offers 24/7 support, but the selected interns will cover the following shifts:
3:00 PM - 11:00 PM
6:00 PM - 2:00 AM
Other shifts that our team covers are:
7:00 AM - 3 PM
11 PM - 7 AM
During your full-time period, you will work five days per week and have two days off. We try hard to ensure you have consecutive days off. Usually, we schedule agents to work the same shift throughout the week.
Monthly schedules are published two weeks before the start of the month, so you can make your plans well ahead of time. We do whatever we can to ensure free weekends are fairly spread across the team.
About the team
The Support Team is one of the biggest teams in our company. There are currently 17 people on the team, including two supervisors, a team lead, and a Quality Assurance Specialist, who all provide essential support to customers and captains worldwide. Milos, Aleksandar, Ana, Mina and Lena are dedicated to helping the team with their training, personal and professional growth, and career paths.
Pay and conditions
Temporary part-time contract - You'll be hired initially on a 2-month contract, based on a scholarship agreement, with the expected extension to another 4-month contract.
Temporary full-time contract - This will be the second 4-month contract, after which your internship concludes.
Prospect - If the opportunity arises and we end up being a match, there will be the possibility of an extension to an indefinite contract.
Pay - We're proactive about sharing salary information, and we do not believe in an unpaid internship. During your temporary part-time contract, the starting salary for this role is 400 EUR. Once you are on a temporary full-time contract, your salary will be 775 EUR.
Remote-friendly workspace - During the onboarding process, we expect you to work from the office. This way, we ensure you are equipped with all the knowledge and skills needed. Once fully onboarded, you'll have the flexibility of working from the comfort of your home. As you will be participating in an internship program, being in the office would be ideal but not mandatory.
The final round of interviews and onboarding sessions are held in our office located in New Belgrade.
Full onboarding plan - Whether you have experience or not, you will be assigned a mentor as well as a full onboarding plan where you will learn the ins and outs of the business, how we work in the team, and our tools. Once onboard, we also provide company-sponsored books, training, and courses.
Apple equipment - Our standard equipment setup typically includes the Apple Macbook Air 13', coupled with one monitor and a mouse/keyboard if you wish.
The expected start date is April 6.
How to apply
If you think you have what it takes to become a FishingBooker Support Specialist Intern, apply now by submitting your CV and your cover letter below. We are looking forward to your application!