Dispatcher (Trucking industry)
Super Ego Holding
Rok za prijavu: 30.05.2023.
Potrebno je do dve godine radnog iskustva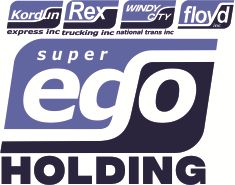 Are you looking for a winning job in one of the most expansive industries ever? Look no further!
Super Ego Holding is a company where we gladly share our countless experiences with you!
We make a great atmosphere within our many teams that working together creates amazing progress!
Our story is told by growing numbers and we don't have any room for stagnation!
We're here to provide you with knowledge, support, a productive and pleasant environment, and of course - a good income!
We're open for your application if you're ready and eager to work with us!
Read our ad carefully, maybe we're looking for someone like you, and let's start rolling!
First, let us introduce Super Ego Holding:
Family owned US based transportation and Logistics Company,
For years at the very top in this industry and this is not said by our Ego, results speak for themselves!
So, we can proudly say that we are currently the largest company in IL State and in Serbia that runs trucks for the US market!
Over 4000 trucks! And they are coming every day!
Over 1200 employees in 5 offices: Chicago, Belgrade, Kragujevac, Novi Sad and Nis!
Over 35 departments, with organized and defined tasks - you won't do other people's jobs!
We bravely respond to every single situation you can imagine, there are no obstacles for us!
We are never tired of improving ourselves - we listen to our employees and their needs!
We're covering all parts of this industry, having a carrier division, leasing division, big repair shop, brokerage division - if there is any part that you're not familiar with, you can be sure that you will cover it with our help!
We're onboarding new people every day, and there is more capacity for growth!
As we grow and grow every day, there is a need to expand our team with professionals, so, right now we are looking for a few Dispatchers!
What will your work day look like?
Daily communication with drivers and finding best loads for them,
You will have maximum 6 drivers to handle,
Building relationships with drivers and brokers,
Booking loads, collecting paperwork, updating other departments,
Negotiating with brokers and clients,
Shipment tracking,
Solving possible load issues,
Identify current market needs
How do we imagine an ideal new colleague?
Ready to work the second shift (2 pm-11 pm),
Coming with experience in the US trucking industry, at least 1 year!
Excellent knowledge of English, both oral and written,
Ready to learn and improve skills and knowledge,
Organized, communicative and detail-oriented,
Able to think logical and analytical,
Ability to multitask
What we are offering:
Competitive salary!
Exclusive team buildings!
Paid vacation!
No DRESS CODE! We support the creativity and freedom to wear what suits you the best!
Amazing young team members and leaders who crave to help and make our environment healthy and successful!
Organized sport and culture events!
Daily refreshments in the office!
FREE & SECURED parking lot! In front of the company!
And our office is also at the best location in the city, the bus stop with over 10 lines is right in front of the building!
We have a great company culture dedicated to your growth & success,
Opportunity to learn from experts and positive people!
We FULLY support the EQUALITIES, and protect our employees from harassment and bulling regarding gender, sexual, religious, nationality and any other orientation and believes!
We prefer open space so everybody is able to meet other team members, and hang out in their spare time.
Here at Super Ego Holding, you can get the best of both worlds: -Have your feet on solid ground, but also at the same time enjoy our never-ending road of progress!